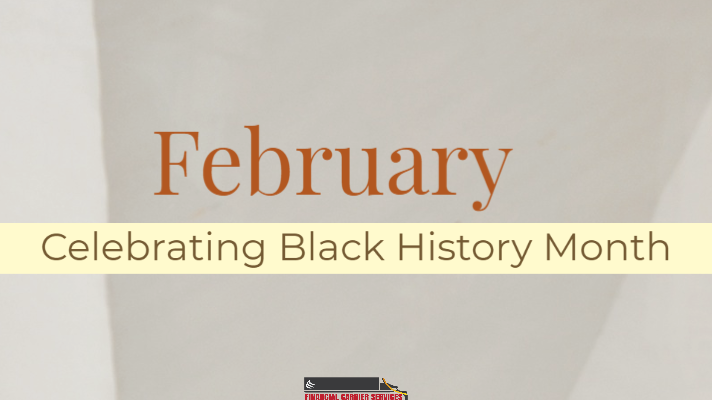 Black History Month is a time to celebrate the contributions made by those in the African American community and honor their cultures. Representing over 14% of the U.S. population, African Americans have played an important role in shaping the U.S. transportation industry from important inventions to their roles as drivers. Join us as we highlight one of the fastest growing members of the trucking community and their importance to transportation's past and future.
Black History Month was created by President Gerald Ford in 1976 to recognize the history and accomplishments of African American citizens. Innovation was widespread in a variety of industries most notably in transportation, and several key figures were vital to forming the transportation industry we know today.
For example, Garrett Morgan patented the three-position signal in 1923. This vital gadget and the precursor to the current traffic light, could be lit at night and included a warning light. Previously, traffic lights would only switch between stop and go, not allowing drivers ample time to safely come to a full stop at intersections. Increased road safety was a direct result of this invention. Likewise, Frederick McKinley Jones, a self-taught electrical engineer, created a patent for refrigerated trucks that included a portable air conditioner allowing perishable items to remain fresh in transit.  This technology allowed the present travel of frozen food in trucks and in 1991 McKinley was the first African American to receive the National Medal of Technology.
African American contribution to transportation is not only limited to technological inventions but extends to the driver's seat as well. Mary 'Stagecoach' Fields was the first African American woman to work as mail carrier in the US. Born into slavery in 1832, Fields joined the USPS when she was 60 years old and was the second women ever hired becoming a figure to both African Americans and women in trucking. African American drivers continued to transport our nation's goods even when it was not safe during the Jim Crow segregation era.  They often faced discrimination on most fronts with African American truckers being denied truck loans thus preventing them from being owner operators, and many drivers had to create their own sleeping accommodations as service stations denied them access. Still, they pushed through and continue to make their mark.
Currently there is a driver shortage affecting the US truck driver force due to truckers reaching the age of retirement.  Trucker recruitment is now looking towards other assets for trucking and more are turning their efforts to minorities. African American are quickly stepping up and carving out their own success in the trucking industry. As of 2019, 17% of truck drivers identify as African American with numbers growing each day. Higher pay opportunities as well as higher levels of autonomy are cited for increased interest.
The trucking industry is catching up to meet the demand for these drivers.  Organizations such as the National Minority Trucking Association work to recruit more minority drivers and create opportunities to further develop business goals. The NMTA has begun an initiative to create hundreds of thousands of transportation jobs by 2025 by connecting prospective hires with those in the trucking and transportation logistics sectors. In addition, African American drivers are working among each other to develop this growing community through social media. Stating feelings of isolation, through social media  they have been able to find their supportive niches in Facebook groups such as Black Truckers United and SHE Trucking group.
FCS is proud to work with truckers and trucking companies of all backgrounds, including the African American community. Our business believes in the three F's, to be Fast, Fair, and Flexible and we strive to help ALL our clients as best we can.  Our own staff is filled with diversity. The face of the truck driver and the trucking industry is changing, and Financial Carrier Services is proud to celebrate the innovators and drivers who are a part of that change!
List of groups mentioned in this blog post:
NMTA: https://minoritytruckers.wildapricot.org/
Black Truckers United: https://www.facebook.com/groups/192763321320697/
SHE Trucking: https://www.facebook.com/shetrucking/
Additional sources:
https://sdotblog.seattle.gov/2018/02/22/black-history-month-celebrating-transportation-innovators/
https://www.omnitracs.com/blog/celebrating-black-history-month
https://thyblackman.com/2019/01/13/an-increasing-percentage-of-african-americans-are-becoming-truck-drivers/